You can't get to the crux of things alone
Multidisciplinary research is increasingly a necessity since solving humanity's biggest problems requires a broad spectrum of expertise. Initiating research that cuts across traditional disciplines can be laborious but over time it usually generates both funding and results.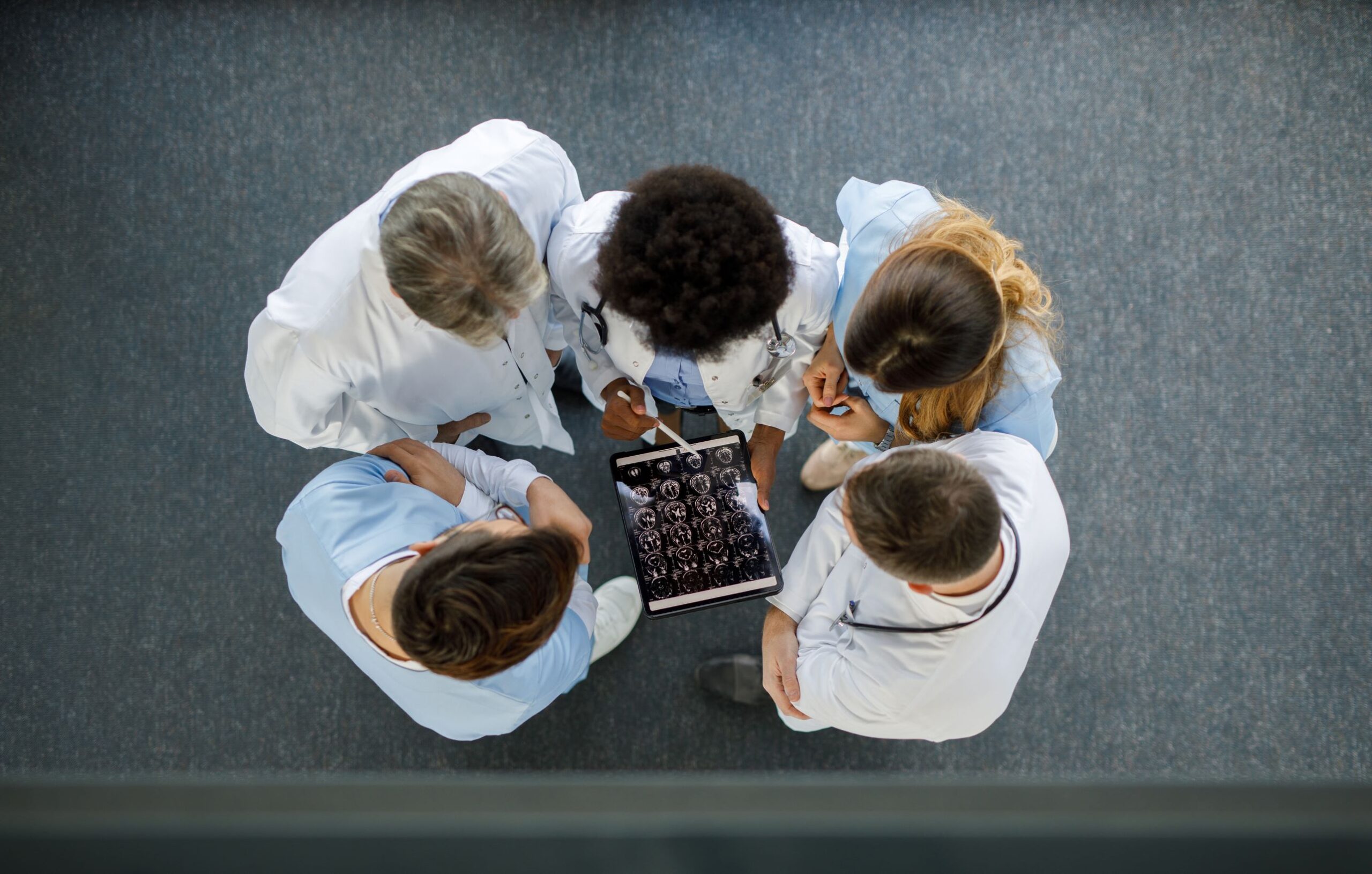 The brain is the most complex system in the universe. Or so at least Matias Palva, Professor of Brain Signal Analytics believes. Of course, we can't be absolutely certain since there's still so much we don't know – both about the brain and about the universe. It was precisely this in neuroscience that back in the day fascinated Palva, who embarked on his academic career as a chemist.
"Neuroscience is a wild west, where there are really big questions to ask and big answers to find," Palva says.
However, unlike the wild west, there is no room in neuroscience for individual heroes. Palva says that the field is so extensive that no one person can master everything required. Palva's own research group is studying how a computer game could help people suffering from depression and mood symptoms. The group includes a psychologist, engineer, biologist and medical student.
"If you want to do cutting-edge research that really has an impact on society, the research has to be multidisciplinary," Palva says.
"If you want to do cutting-edge research that really has an impact on society, the research has to be multidisciplinary"

Matias Palva
Do we know how to evaluate projects?
Multidisciplinary research has long been growing. Measuring and defining it isn't so simple, but for example an article in Nature in 2015, which brought together various research on the topic, gives a general direction. According to the article, since the mid-1980s, references outside one's own field of research have rapidly become more widespread in natural sciences, engineering sciences and social sciences alike.
Over the same period, the amount of research with the phrase "interdisciplinary" in the heading has more than doubled.
Despite this, multidisciplinary research cannot be said to have fully established its position in the world of science. There's a lot of it and has been for a long time but many researchers consider that traditional disciplines continue to dominate publication and funding channels.
Last summer, when Jane and Aatos Erkko Foundation asked universities conducting research in technology and natural sciences about research priorities and funding opportunities, almost all of them raised the importance of the growth in a multidisciplinary approach. At some universities, it was an explicit basis for research. At the same time, however, areas for development were also identified.
Among other things, the responses raised the point that it is often difficult to get funding for large multidisciplinary projects since they are expensive and their potential is not always recognised. The projects may also remain midway between disciplines and so become marginalised with regard to funding. The evaluation of multidisciplinary research also raises questions: is the novelty value of the projects recognised, how are the projects evaluated, how do you ensure the researchers are meritorious?
Competence in your own field alone is not enough
Matias Palva, who is a professor at Aalto University and heads a research group at Helsinki University, recognises the problems raised in the Foundation's survey. Neuroscience is basically multidisciplinary but even within that there are silos: for example, research areas focusing in engineering sciences, genetics or physiology.
"Getting financing for projects between silos is challenging. There is a high risk that an evaluator coming from a different field of strength may consider another field to be irrelevant or doubt the applicant's ability to work in many fields. It's all too easy to say stick to what you know," Palva reflects.
There is also research evidence of this phenomenon. In 2021, an article in Communications Physics, an open access journal from the Nature portfolio, reported that especially in the short term, multidisciplinary research receives less than average citations and funding than research focusing on a specific field.
The authors note, however, that the five-year review period used in the study may be too short as far as multidisciplinary research is concerned. Other studies have shown that over a longer time span, the measure of influence of citations of multidisciplinary research may become greater than that of more specialised research.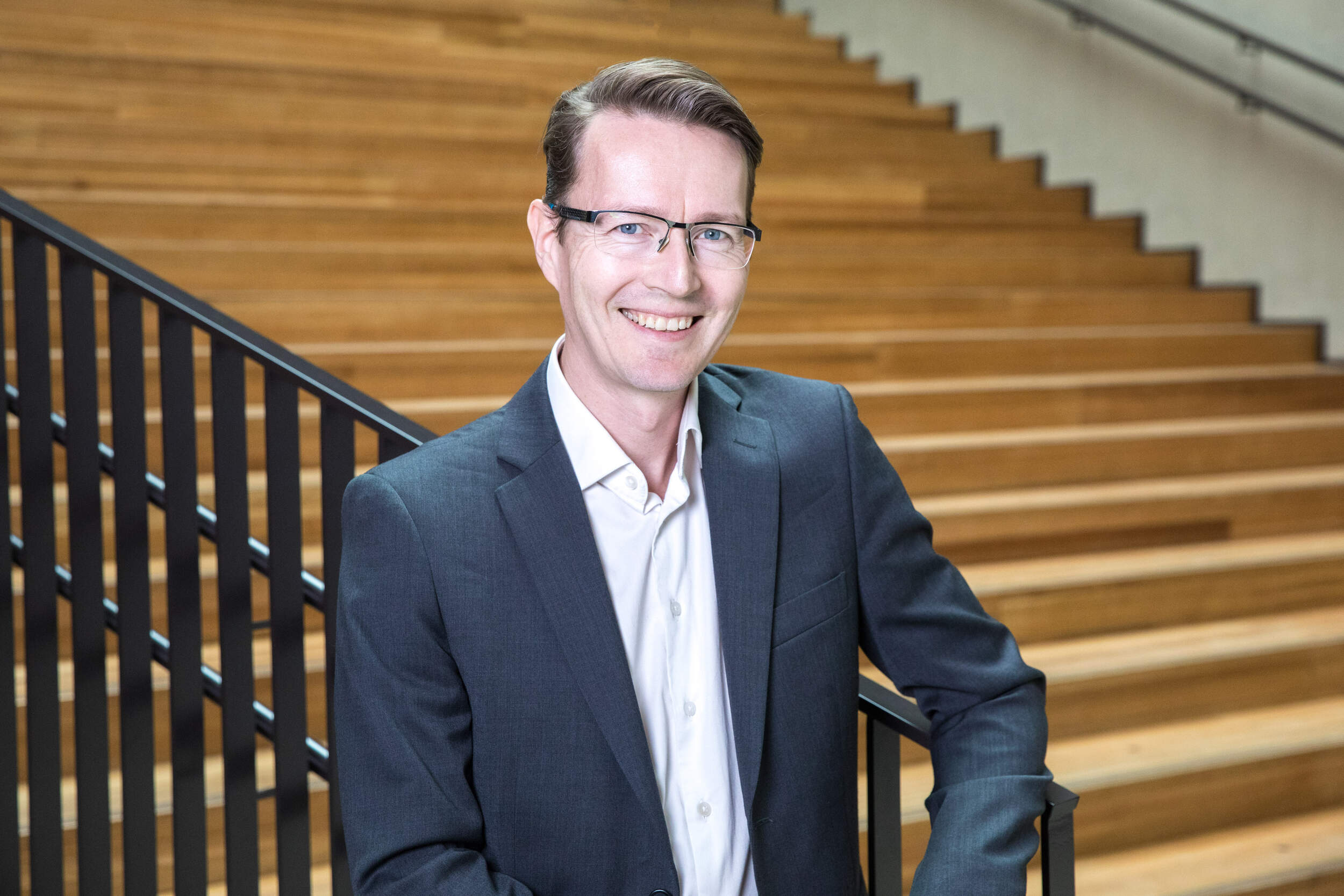 Matias Palva
Professor of Brain Signal Analytics at Aalto University and Research Director at Helsinki University's Neuroscience Center
Group leader in the Digital medicines for the treatment of brain diseases and maintenance of brain health through new game technology project funded by the Jane and Aatos Erkko Foundation and Technology Industries of Finland Centennial Foundation
(Photo: Aalto University, Mikko Raskinen)
"The diversity of people's personalities and education is a challenge, but is ultimately also the group's greatest resource."

Matias Palva
The research evidence on the subject is not clear cut, but according to the authors of the article in the Communications Physics journal, multidisciplinary researchers typically "mature later": multidisciplinary research initially requires more time and effort than usual but is rewarding later.
Kristiina Kruus, Dean of the School of Chemical Engineering at Aalto University, shares this view.
"Multidisciplinary research requires resilience and an ability to communicate beyond one's own discipline, to go outside one's own comfort zone. There's a common language and methodology when talking with people in the same field as your own. Once you go outside your own field, communication gets more difficult," Kruus says.
She thinks that a researcher still needs to delve deep into their own field but has to also understand other relevant fields enough to be able to communicate with potential collaborators. On the other hand, she is also of the opinion that there are no longer any other options in the fields at Aalto University.
"Especially if you start looking for solutions to big challenges, multidisciplinarity is practically a must in almost all fields."
On the other hand, this can bring difficulties in funding applications. When there are researchers from many different fields, the projects are typically very large as shown in the survey by Jane and Aatos Erkko Foundation. While you cannot apply for money from just anywhere, according to Kruus there are funding instruments, starting with the EU's Horizon Europe programme, for these projects, too.
"They want disciplines to be combined in these."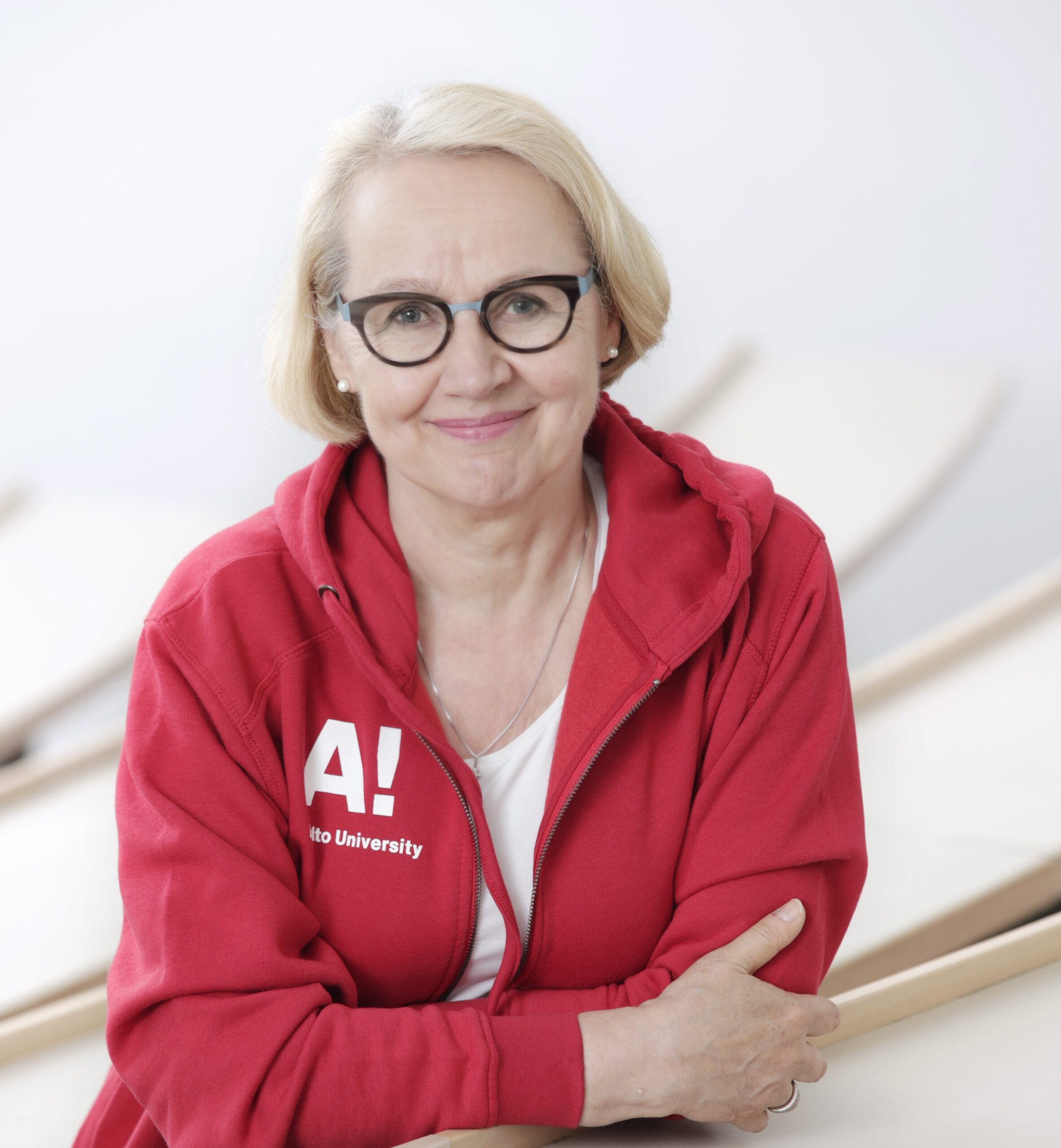 Kristiina Kruus
Dean of the School of Chemical Engineering at Aalto University
Earlier research professor in the area of Enzymology of Renewable Biomass at VTT Technical Research Centre of Finland
(Photo: Timo Kauppila)
True collaboration can be recognised
Multidisciplinarity also means networking, which according to Kristiina Kruus is one of the fundamental tools of a researcher.
"A researcher must know how to build their group bearing in mind that not even one group is able to master everything," Kruus says.
All the same, it's not advisable to rapidly inflate a research project or group with multidisciplinarity as an intrinsic value, but to set out on the terms of the research.
"Let the group grow moderately, wisely. Not everything needs to be done at once. You first need to reach the level of a colleague from another field so that communication begins to work. This may initially require a bit of gymnastics if there are different research cultures," Kruus says.
During her career, Kruus has evaluated countless Finnish and international research projects, among other things as a member of the Academy of Finland's Research Council for Biosciences, Health and the Environment. She's also come across seemingly multidisciplinary projects with researchers from many disciplines who, however, in practice conduct research individually.
"You can see whether there's true collaboration or just something that has been stuck on. Multidisciplinarity must bring added value. Doing a study merely for the sake of multidisciplinarity is a dead duck."
Kruus considers Aalto University's Bioinnovation Center to be a good example of multidisciplinary research. While its focus is on material sciences and the bio- and circular economy, experts from all six of the university's schools are involved.
"Design can be combined with textiles, material science is needed to make textiles and machines so that the textiles can be made. Artificial intelligence can be used to build intelligence into textiles and chemistry is needed to process the fibres."
People are a research group's greatest resource
Matias Palva's research group is currently seeking a test group of at least 800 people to try out the Meliora game, designed to alleviate depression symptoms, which is an exercise software and digital intervention using video games as a medium. Development work on the exercise software and the game have been done since back in 2016 and now clinical research is underway on the software developed since 2021: researchers have started to find out how the game can alleviate the patients' cognitive symptoms. The game doesn't work for everyone, we already know that, but successes and promising results have also been obtained.
"Depression is an extremely heterogeneous disorder and it should be possible to treat it individually, but this is currently not possible," Palva says.
While one game or study will not yet solve such a major question, it may help to find out what factors in the structure and function of the patient's brain, in the symptoms and cognitive performance in the disorder symptoms, predict good response to a certain form of treatment.
"If we could reach a personalised medicine based on phenotyping, there could be a major improvement in the efficacy of treatment for depression," Palva says.
Physicists, physicians, mathematicians, cognitive scientists and researchers in many other disciplines involved in this work in neuroscience depend on each other. Palva thinks that neuroscience is the New York meeting place and melting pot of different disciplines.
"No field on its own contains the type of basic education that would get you very far in neuroscience."
New York is crowded and always awake and so people there have to learn to get on with each other. Palva thinks this also applies to a multidisciplinary research group. A constructive culture must be built for it since if a work culture cannot be actively created it will be formed passively.
"Inclusivity and valuing people's identity have always been important in our group. People are what they are and come from where they do, but everyone tries to participate in the activity of the group within their own competence. No-one can be forced into a mould but efforts are made to find an ecological niche for everyone," Palva says.
"The diversity of people's personalities and education is a challenge, but is ultimately also the group's greatest resource."
Art, Articles, Culture
- Fri 24.3.2023
Art and culture, Articles, Education
- Wed 18.10.2023
Articles
- Fri 14.10.2022
Jane ja Aatos Erkon säätiön uutiskirje
Uutiskirjeemme tilaajana saat ajankohtaiset kuulumiset sähköpostiisi neljästi vuodessa.
Tilaamalla uutiskirjeen hyväksyt tietosuojaselosteen.